At Vaquita, our mission is to make it easy for businesses of all sizes to establish a presence anywhere in the world, by providing expert guidance and comprehensive support throughout the company registration process.
We are committed to helping our clients achieve their specific business objectives by offering flexible solutions tailored to their unique needs, at the most competitive rates in the industry.
As a trusted partner to small and medium-sized businesses, law firms, accounting firms, and other corporate service providers, we strive to simplify the incorporation process and streamline ongoing administration, so our clients can focus on what they do best. We are dedicated to delivering exceptional service, with integrity and professionalism, and building long-lasting relationships based on mutual trust and respect.
Vaquita – Incorporating Companies Worldwide.
Vaquita provides the best service in the industry.
Moreover, our service doesn't end once we introduce you to a local service provider. We are committed to your future success and will escort you throughout the process, so that you can focus on what's most important – growing your business. Your success is our success!
For lawyers, accounting firms, and other corporate service providers, we offer competitive prices that are hard to match. We can incorporate companies quickly using our global network of agents or by working directly with government bodies, whichever is more effective.
Since we believe that each client is unique, we strive to find individual solutions and come up with tailor-made services to suit your needs.
Vaquita consults, implements, and maintains solutions that will best fit your specific needs and goals while maximizing available benefits.
Vaquita – Incorporating Companies Worldwide.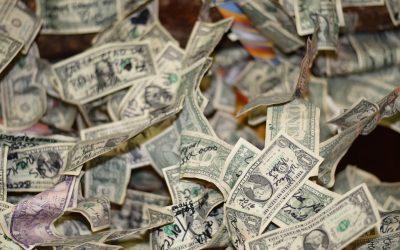 For our corporate clients we can provide a range of payment solutions including merchant accounts (both low-risk and high-risk), prepaid cards, and other alternative payment solutions. We can tailor-make the best solution based on their payments needs.
read more
Why Clients Prefer Vaquita?
Vaquita employees provide the best solutions for your company in a fast, efficient, and professional manner. Having worked for many years in the corporate, banking, and finance industries, our employees are able to give you an excellent service based on a deep understanding of the clients' needs.
At Vaquita we understand the daily chalnges a company faces. We are aware that navigating in today's ever-changing banking and payment rulles and regulations is often a difficult and time-consuming task for the average corporate client to handle in-house. This is why we are here to help!

Local Managers and Directors
Looking to expand your business operations in a foreign country? Let our global HR network help you find the right local manager to support your growth.
We specialize in connecting international clients with top-quality local managers and directors in various industries and regions worldwide.
Our vast network of professionals allows us to provide tailored solutions that meet your specific needs and preferences. With our expertise and dedication, you can rest assured that your team will be staffed with the best talent available, enabling your business to thrive in the global marketplace.
Contact us today to learn more about how we can assist you in finding the perfect local employees for your organization.

Local Accounting and Tax Services
At Vaquita, we can help you find a local accounting and tax service provider on a global scale.
Our network of accounting and tax professionals have extensive knowledge of local regulations and tax laws around the world. This means we can help you navigate the complexities of doing business in different countries, and ensure that you're always pay the lowest rates for compliance with local rules and regulations.
By working with a local partner for accounting and tax services, you can gain a competitive advantage. A local service provider which is not a global brand can help you reduce your costs, improve your financial reporting, and get better service.
Contact us today to learn more.

Local Legal Services
Are you in need of legal representation for your business abroad? Vaquita can connect you with top-rated local lawyers worldwide, providing you with the benefits of working locally.
Our network of legal experts knows the local laws and culture, which allows us to provide comprehensive solutions tailored to your business needs.
You'll also benefit from lower costs due to our lawyers' local pricing and reduced travel expenses. Plus, you'll avoid language barriers and communication issues that can arise when working with lawyers from different regions.
Trust us to navigate the complexities of international law and protect your interests.
Contact us today to learn more.

Companies Setup and Admin
We specialize in company set-up. This means that we work with a variety of law firms, accounting firms, and other corporate service professionals to help businesses incorporate their companies anywhere in the world.
We also provide ongoing administrative support to ensure that these companies comply with local rules and regulations.
Company incorporation is the process of legally forming a new company, which involves registering it with the relevant authorities, such as the Companies House in the UK or the Secretary of State in the US.
Vaquita provides fast, efficient, and professional services to all of our clients. We can help you incorporate your new company anywhere in the world, whether it is in an offshore or onshore jurisdiction