Our mission is to help clients set-up companies anywhere in the world to meet their specific business objective at the best possible rates.
We handle all aspects of the new company registration and provide ongoing administration support to the new company.
We offer small and medium size corporate clients, law firms, accounting firms, and other corporate services providers an outlet to incorporate companies at competitive prices.
 Vaquita provides the best service in the industry
Moreover, our service doesn't end once we introduce you to a local service provider. We we will escort you and are committed to your future success, so that you can focus on what's most important – growing your business. Your success is our success!
For lawyers, accounting firms and other corporate services providers we offer competitive prices that are hard to match. We can incorporate companies fast using our global network of agents or working directly with government bodies whichever is more effective.
Since we believe that each client is unique, we strive to find individual solutions for our clients and come up with tailor-made services to suit each client's needs.
Vaquita consults, implements and maintains solutions that will best fit your specific needs and goals, while maximising the available benefits.
Vaquita – We Incorporate Companies Worldwide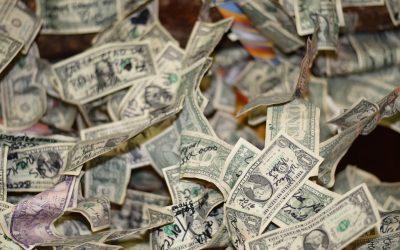 For our corporate clients we can provide a range of payment solutions including merchant accounts (both low-risk and high-risk), prepaid cards, and other alternative payment solutions. We can tailor-make the best solution based on their payments needs.
read more
Why Clients Prefer Vaquita?
Vaquita employees provide the best solutions for your company in a fast, efficient, and professional manner. Having worked for many years in the corporate, banking, and finance industries, our employees are able to give you an excellent service based on a deep understanding of the clients' needs.
At Vaquita we understand the daily chalnges a company faces. We are aware that navigating in today's ever-changing banking and payment rulles and regulations is often a difficult and time-consuming task for the average corporate client to handle in-house. This is why we are here to help!

Local Managers
Vaquita maintains excellent working relationships with a number of European banks. If you incorporate a company with a European office, we can help you to open a bank account in the same country of incorporation. In some instances we can offer a bank account set-up that can be opened remotely, without the need of the signatory to visit the bank. We can also assist in opening European bank accounts for non-European companies, including offshore jurisdictions.
Local Accounting and Tax Services
Vaquita can assist companies that are looking for a U.S. bank accounts through its network of banks in the U.S. If the company is U.S. based (LLC, LP, Corp or Inc) and has a U.S. director the process is relatively easy, however, if the company does not have a U.S. director or is not a U.S. company, than the process of opening bank accounts becomes much more challenging. Vaquita can assist in both cases and if the company also needs a payment solutions with a local ISO (American payment service providers), Vaquita can also help with that.

Local Legal Services
Vaquita can help set-up a wide range of unique payment solutions for online merchants. Vaquita network of partners, built on the testing of hundreds of payment providers and choosing a selected few, enables Vaquita to offer its clients payment solutions that actually work. The partners in our network have many years of experience in the industry and a solid understanding of the merchant needs. We don't trial new solutions on clients without their knowledge, and we will offer your company solutions that have been proven to work in the past.

Companies Setup and Admin
Vaquita is a professional intermediary specializing in companies set-up. This means that Vaquita works with a variety of law firms, accounting firms and other corporate services professionals to set up companies as quickly as possible. We provide a fast, efficient, and above all professional service to all our clients. We can incorporate your new company anywhere in the world, whether it be in in an off-shore or on-shore jurisdictions.